If you were asked this time last year, 'where do you see yourself in 2020?', there is no way that you could have predicted the current situation. While the pandemic has held almost everything on pause for the last three month, we are however starting to see some sense of 'normality' slowly introduce its way back into our lives. However, a 'new normal' it is, with many restrictions and guidelines still in place to ensure that the comeback to business is as safe as possible – nevertheless, we finally feel like we can start to see some light at the end of the tunnel. 
While we are focussing on acting in the 'right here, right now' and not planning too far into the future, we hope that this blog post will help every young learner to prepare and make a start on their career during these unprecedented times. 
Let's get started…
How To Use This Time To Prepare For Your Career 
Reassess Your CV
Use this time that feels almost 'limbo-like' to reassess your CV. Your CV is not always something that you think about until it comes to applying for an apprenticeship or applying for a job. But as time goes on, whether school has equipped you with valuable workplace skills, or you are developing new skills at home, or you have spent some time volunteering – it's always worth updating your CV with anything field-related to the industry that you're hoping to get into. 
Many employers are still actively hiring at the moment, and here at Tyne North Training we are actively encouraging young learners to be proactive and apply for their apprenticeship so put this extended time to good use and brush up on your CV. 
Further reading: The Ultimate Guide To Creating Your CV For An Apprenticeship In 2020
Make A Plan
Once you have taken some time to go through your CV and update anything that you deem relevant, why not focus on identifying any gaps? Employers don't expect school-leavers to boast years of experience, but you can certainly devise a plan that will help you reach those goals of yours in the meantime. 
For example:
Take a look at the requirements to your chosen apprenticeship and if there are any 'desired skills' that you feel like you could work on, look for an online course or a book that you could read in your free time

Are there any particulars required in experience? Think about how you can gain that experience by helping out a family member with their job, or reaching out to mentors that you respect the opinions of for advice 
Network
One of the best things to do through these unprecedented times is to stay connected and talk to people. Most people are always willing to help if they can, so have a little think about anyone who could enrich your career in any way. 
Perhaps you could set up a Zoom call with your school teacher, connect with your workplace mentor on LinkedIn and soak up their content, join in online webinars, or even just arrange a phone call with your peers. 
Making connections will go a long way and will keep you at the forefront of people's minds when opportunities arise. 
Research & Read
Knowledge is worth its weight in gold when it comes to your career. It's always a good idea to have a think about which companies you could see yourself working at, what you like about certain organisations and what you know about the industry and the specific role that you are looking to apply for. Research all that you can to give yourself the best chance of success and show your passion and ambition.
Personal Development
This time is fantastic for brushing up on any courses that you have been wanting to undertake, starting any books that have been on your reading list for many months, and just generally bettering yourself. There is always room for improvement and there is always something new to learn, so use this time to your advantage! 
Don't Be Hard On Yourself & Stay Positive
Nobody could ever have predicted that this would have happened, so if you are leaving high school this year, or you are starting out on your career, then don't be too hard on yourself! Everyone's journey is different and you should never compare your own productivity and results to anyone else. Take things at your own pace and do what feels right for you.
Talk To Tyne North Training
If you have any questions at all, then why not get in touch with our team here at Tyne North Training? We can provide you with over 50 years of collective experience and industry knowledge to help you make a start on your apprenticeship application today. Contact our team to discuss more or apply for your apprenticeship today!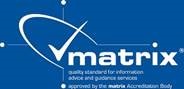 Tyne North Training is a specialist apprenticeship training provider. – We have a proud history of training apprentices dating back almost 50 years. Thousands of North East employees have taken the first steps in their successful careers with a Tyne North Training apprenticeship. We provide apprenticeships in the Engineering and Business Administration sectors and currently manage around 450 apprentices, working in approximately 150 different employers.