So first things first, what is an engineering apprenticeship? An apprenticeship is a training programme that enables you to enter into the world of engineering without a university degree. Apprenticeships combine full-time employment with part-time study, working towards receiving a nationally recognised qualification, which is valued by many employers.
Are engineering apprenticeships good? Deciding to do an engineering apprenticeship is a great choice, it enables you to build a strong career in a key industry, which offers a wide range of advantages. Engineers are essential in almost all sectors, so by combining academic learning with practical experience, you'll be able to hit the ground running.
What are the benefits of doing an engineering apprenticeship?
Earn Whilst You Learn
The ability to 'earn whilst you learn' whilst doing an apprenticeship, proves invaluable. Your choice to do an engineering apprenticeship means that you're effectively being paid to gain a qualification. Unlike students doing a university degree and only learning their chosen course, an apprentice is able to gain practical hands-on experience, industry skills, and meet key contacts, all whilst studying and being paid a salary. Just like a degree, it shows that you're willing to work hard, and at the end you come out with a nationally recognised industry-standard qualification.
Earning Potential
Whilst you're an apprentice, you will have a paid job – the minimum that your employer must pay you is age dependent, however some employers pay considerably more. Pay can also increase after every successful year of training! Apprenticeships, on completion, look at a starting salary of £26,000 and with engineering generally being a well-paid industry, means your future salary prospects are pretty high. Although in some cases it is true that graduates tend to get a higher starting salary, it's important to remember that with an apprenticeship you have been earning a salary alongside studying and improving your skills. Additionally, by completing an apprenticeship, you won't be left with a decade of student loan repayments hanging over you. You will also receive the same benefits as other employers, including holidays and pension!
Strengthening Your Future Prospects
An apprenticeship allows you to build transferable skills to attract future employers. Employers that value work experience will be impressed by a CV that shows experience in the industry, and view apprenticeships as a valuable way into a job. It's also important to remember that as an apprentice engineer you will learn a wide range of skills that will be adaptable and useful to any industry.
How long is an engineering apprenticeship?
At Tyne North Training we offer a Level 3 Advanced engineering apprenticeship.  This would traditionally be completed over three and a half years. On completion you would have achieved a Level 3 Engineering Technician Apprenticeship Standard, Engineering Fitter Standard, Metal Fabricator Standard or Plate Welder Standard.
Interested in applying?
Tyne North Training currently manages around 450 Engineering and Business Administration apprentices! Are you interested in applying for one of our engineering apprenticeship programmes and entering into the exciting world of engineering? Apply Now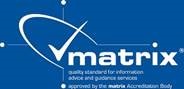 Tyne North Training is a specialist apprenticeship training provider. – We have a proud history of training apprentices dating back almost 50 years. Thousands of North East employees have taken the first steps in their successful careers with a Tyne North Training apprenticeship. We provide apprenticeships in the Engineering and Business Administration sectors and currently manage around 450 apprentices, working in approximately 150 different employers.