Mark Errington – Director – Clavis
Tyne North Training are proud to work with over in 150 local employers. Today we catch up with Mark Errington, Director at Clavis, to find out the value that apprenticeships bring to Clavis's business and how they've found working with Tyne North Training. 
So Mark, what do you like most about apprenticeships and apprentices?
Fresh ideas and enthusiasm alongside bringing a balance to our workforce.
What's been your biggest success with an apprentice?
We have a long-standing history with TNT and have two senior engineers who started their employment journey with TNT. Particularly Thomas Farrow who is working alongside Andrew and myself and taking on a more managerial role.
Why did you choose Tyne North Training?
Being local to our business, we feel we get greater support.
What has been your funniest experience with an apprentice? 
Unfortunately, one of the old school pranks. "…. going to ask Bob for a long stand".  
Describe your ideal apprentice in three simple words?
Enthusiastic, reliable and punctual.
What has been the strangest (or funniest) response to an interview question from an apprentice? 
Q: What do you like to do in your spare time?
A: Nothing
And finally Mark, if you had a dinner party with historical 20th century figures which member of staff would you invite from TNT (and why?)
Billy Mitchinson  (TNT's highly experienced electrical and electronic engineering training officer) – "he talks the hind legs off a donkey"
Wondering if Tyne North Training could help your business with its apprenticeship requirements?
Contact us today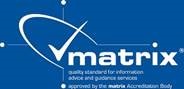 Tyne North Training is a specialist apprenticeship training provider. – We have a proud history of training apprentices dating back almost 50 years. Thousands of North East employees have taken the first steps in their successful careers with a Tyne North Training apprenticeship. We provide apprenticeships in the Engineering and Business Administration sectors and currently manage around 450 apprentices, working in approximately 150 different employers.