Jim Penketh – A & P Tyne….'It's proved to be a brilliant way of developing our skills base'
Business' generally believe in the benefits of apprenticeships but all too often they lack the time, internal resources or knowhow…indeed time management, facilitating the 20% requirement for off-the-job training and the lack of candidates have been the biggest challenges for many employers.
Not at A&P Tyne though !
We spoke to Jim Penketh; the man at the helm of training at A&P Tyne about the difference apprentices have made to the business.
"Ship repair needs skills. The skilled labour shortage is a real problem. Here at A&P Tyne we have and always will embrace apprenticeships; typically traditional trades such as welders, platers or fitters. It's also proved to be a brilliant way of recruiting rather than traditional recruitment. We recruit young people who want to learn and who want to work at one of the North East's best employers. As young people they will not come here with bad habits from similar industries. We develop a young person and provide them with the skills to make a difference at A&P Tyne.  I take great pride in seeing a young person start at the training school, gain the basic skills, come into the workplace and over a 4 year period secure skills which will secure our business…and provide these young people with skills which they will have for life"
What makes a successful apprenticeship?
"It really comes down to the effort that all parties put into it. Firstly establish a good relationship with the training provider; Tyne North Training have been supporting A&P Tyne for decades.  Tyne North Training really understand the type of skills we need. Secondly, as an employer we have to be prepared, provide the resource and look at the long term gain of training. All too often employers think apprenticeships are a means of hiring cheap labour…Not at A&P Tyne. And finally, it is so important to recruit the right people; with the right attitude and ambition. Get these three things right and the foundation is set"
It's always good to hear an employer's perspective on what apprenticeships mean and how it can benefit business. Thanks Jim.
Wondering if Tyne North Training could help your business with its apprenticeship requirements?
Contact us today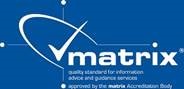 Tyne North Training is a specialist apprenticeship training provider. – We have a proud history of training apprentices dating back almost 50 years. Thousands of North East employees have taken the first steps in their successful careers with a Tyne North Training apprenticeship. We provide apprenticeships in the Engineering and Business Administration sectors and currently manage around 450 apprentices, working in approximately 150 different employers.