Zoe Frankland – Devin Consulting
Women are entering the engineering profession at an ever increasing rate. The demand for female engineers has never been higher. Last year Tyne North Training secured Zoe Frankland a level 3 technical apprenticeship as a design engineer at North Shields company; Devin Consulting. Here we catch up with Zoe to find out how she's finding her apprenticeship so far.
So Zoe, what do you do?
I work at Devin Consulting in North Shields as an apprentice design engineer, Devin Consulting are experts in the design and engineering of pools, spas and water features. Their portfolio includes the London 2012 Olympics Aquatic Centre.
I am currently completing my Revit training modules to allow me to understand the software; once I have completed this, I will be learning how to use the software in relation to Devin's products with help of my mentor.
Why did you choose engineering as a career?
I always enjoyed studying maths, physics and design at school, which all pointed me to a career in engineering. During my A-levels, I completed an industrial cadet's programme through the Education and Engineering Scheme, this involved working on a project with an engineering organisation. This confirmed that I wanted a career in engineering.
Who or what inspired you to be an engineer?
My older brother inspired me to opt for an engineering apprenticeship. He completed an engineering apprenticeship through Tyne North Training and has been very successful in his career.
What challenges do women face in engineering? 
So far, in my apprenticeship I don't feel I have faced any challenges because of being a woman, my team are supportive. However, at college and in the work place there are more male engineers than women.  
What is the most exciting thing about your job?
I am new to the role but I am really enjoying learning about the products and software I will be using. I have really enjoyed college as it has given me an overview of all engineering disciplines. Other apprenticeships I looked at did not offer this.
Given the challenges we have with the pandemic what does a typical day involve in your apprenticeship? 
I have been lucky enough to be able to continue my apprenticeship training from home for my both college course and employment. I currently use my laptop to complete my training programme discussed earlier, however each day I communicate with my colleagues via different remote platforms. Devin have provided me with fantastic support at all time, especially if I have anything I am unsure on.
What are your hopes for the future? 
I really enjoy the field of design engineering and the company I work for. I am keen to complete my apprenticeship and secure a permanent role. I would eventually like to also complete a degree in my field
And finally Zoe; what would you say to girls in schools who may be considering engineering as a career?
Overall, I would say if you are considering it go for it, you won't regret it! I think it is a good time to join the engineering world, as innovative ideas are being developed all the time, especially in relation to the pandemic.
I have noticed there are more and more women joining the engineering world in recent months. It isn't as scary as it may seem!
Want to follow in Zoe's footsteps?
Apply today for a Tyne North Training Apprenticeship. Click here to get started.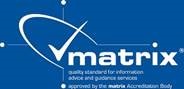 Tyne North Training is a specialist apprenticeship training provider. – We have a proud history of training apprentices dating back almost 50 years. Thousands of North East employees have taken the first steps in their successful careers with a Tyne North Training apprenticeship. We provide apprenticeships in the Engineering and Business Administration sectors and currently manage around 450 apprentices, working in approximately 150 different employers.