Megan Fell – Draeger Safety UK
Women are entering the engineering profession at an ever increasing rate. The demand for female engineers has never been higher. Tyne North Training secured Megan Fell a level 3 electrical engineering apprenticeship at American Air Filters. Since completing her apprenticeship she has moved on to Draeger Safety UK in Blyth. Here we catch up with Megan to talk about how she found her apprenticeship and how she's getting on with the next stage of her career.
So Megan, what sort of apprentice were you and for which company?
I was an electrical engineering apprentice, training to become an electrical draughtswoman for American Air Filters in Cramlington.
What are you doing now?
I currently work for Draeger based in Blyth. I still do similar kind of work and use the same applications like AutoCAD so it was not much of a drastic change for me.
Who or what inspired you to be an engineer?
Both my parents are in the engineering sector so I've always watched them work hard from being young.  I liked all of the elements that made up engineering like maths and science as well as computing so it seemed like a natural fit for me!
What was your favourite time as an engineering apprentice?
I think my favourite thing about the apprenticeship was the fact you were being paid to learn, it was like an extension from school but you got a salary every month!
Why did you choose TNT as your provider?
I had already applied through American Air Filters for the position, who referred me to go through Tyne North Training in order to proceed. But I don't have a bad word to say about TNT and recommend them to anyone considering an engineering apprenticeship.
What is the most exciting thing about a career in engineering?
Things are different every day, and I feel like every day you learn something new as well. There is so many different avenues you can go down and loads of different ways to progress and change your career.
What challenges do women face in engineering? 
I have never felt uncomfortable but I am definitely not a shy person so have no issues in speaking up!
And finally Megan; what would you say to girls in schools who may be considering engineering as a career?
If you have an interest in it then definitely go for it! It's not all hands-on manual work, which is what I thought it was when I started.
There are so many routes to take and by going through Tyne North Training they will find out exactly what you're interested in and what you like and help you find a career suited to that. No doubt have more money that your friends who chose to stay on in 6th form or college!
Want to follow in Megan's footsteps?
Apply today for a Tyne North Training Apprenticeship. Click here to get started.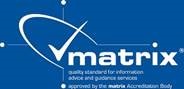 Tyne North Training is a specialist apprenticeship training provider. – We have a proud history of training apprentices dating back almost 50 years. Thousands of North East employees have taken the first steps in their successful careers with a Tyne North Training apprenticeship. We provide apprenticeships in the Engineering and Business Administration sectors and currently manage around 450 apprentices, working in approximately 150 different employers.