Right now we are living in unprecedented times, which may strike bouts of uncertainty among many young people. But one thing is for sure – while life as we know it may seem on hold right now, your future doesn't have to be. Use this time to prepare and plan and get all of your ducks in a line. 
If you are thinking about applying for an apprenticeship with Tyne North Training, then the time is NOW. Right now. Apprenticeships are there to shape and mould your talent and skill while providing first-hand, on-the-job experience needed to earn the extra edge on the job market. An apprenticeship is an ideal way of gaining essential experience with recognised, industry-required qualifications. 
So why should you choose an apprenticeship? Here's not one, but 9 reasons why.
10 Reasons Why: You Should Choose An Apprenticeship
Essential Experience
An apprenticeship with Tyne North Training consists of a healthy balance of on-the-job training and a structured college programme. Once you have left school, you have the perfect opportunity to gain first-hand experience and become a valued member of a team. You will learn what it really takes to earn your salary and learn from some of the industries finest teachers. 
Support And Guidance
When you choose an apprenticeship, you choose 100% support and guidance to ensure that your career flourishes to its full potential. You will be assigned with both a Workplace Mentor and a Training Officer from Tyne North Training who will have regular reviews to ensure your progression is on track, you have access to the best resources and to highlight a solution to any issues that may arise. 
Progression Within A Business
Upon your application acceptance, it is our job to match you with a suitable employer who can support you and offer you the best industry opportunities. The fantastic thing about doing an apprenticeship is you are gaining your first foot in the door from day one. You are working with an established business and you can quickly become a valued member of the team, as long as you put the work in along the way and sustain a positive working attitude. 
If you really impress throughout your apprenticeship then you stand a chance of being retained by your employer and make the transition from apprentice to a full-time position.
Build Your Contacts
With an apprenticeship, you are involved from day one. Whether you choose an Engineering or Business Administration apprenticeship, you are put in touch with industry specialists to shape, grow and mould your talents. An apprenticeship can take anywhere between 18 months and three and half years to complete; therefore plenty of time to build your network and make a good name for yourself within the industry! You never know when this will come in handy, remember sometimes it's 'who' you know… 
Become A Valued Member Of The Team
Employers are always on the lookout for reliable, passionate workers who will put in the effort and time to help their business grow. FACT. For employers, what's great about hiring an apprentice is the passion and willingness to learn that YOU bring to the team. You are a new member of staff who is well equipped with the desire to learn, ambition to succeed and passion for your sector. You will put in the time to enhance your skills, impress your employer and soak up any advice along the way. Employers appreciate this, and they crave this. You can't put a price on the value of a good employee!
Gain A Nationally Recognised Qualification
In hand with your training, at the end of your apprenticeship you will gain a nationally recognised qualification which is your legal proof that you have completed an apprenticeship in a particular discipline. On completion of your apprenticeship you may also be eligible for the membership of a relevant professional body!
Earn While You Learn
The obvious one! You are stepping out of school and finally earning your OWN money! Apprenticeships will have the same opportunities as employees, to earn a weekly wage and work alongside an experienced team. 
The minimum that your employer must pay you is dependent upon your age. You can find thorough details and current rates over on GOV.UK.
*It is important to note that not all apprenticeship employers pay the minimum however and some may pay considerably more. 
Finance Free
Super simple – with an apprenticeship, you swerve the university debt that some of your fellow peers may experience upon graduation. Your employer will be paying you to gain a qualification instead – now doesn't that sound good? 
Improve And Build Your CV
An apprenticeship is an ideal way to build and develop transferable skills for any workplace. You will be undergoing a varied selection of tasks, with supervised training providing you with the best opportunity to grow. 
You are able to pick up skills that can be adaptable to any industry, and tailored for any role, which is a bonus to employers out there! 
Apply TODAY!
So what are you waiting for? Apply for your apprenticeship with Tyne North Training today, simply click here to get started.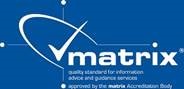 Tyne North Training is a specialist apprenticeship training provider. – We have a proud history of training apprentices dating back almost 50 years. Thousands of North East employees have taken the first steps in their successful careers with a Tyne North Training apprenticeship. We provide apprenticeships in the Engineering and Business Administration sectors and currently manage around 450 apprentices, working in approximately 150 different employers.