Laura McVickers – Human Resources Manager
Tyne North Training are proud to work with over in 150 local employers.Today we catch up with Laura McVickers, an experienced HR Manager who has successfully worked with TNT with 2 previous employers.  This is what she had to say….
So Laura, what do you like most about apprenticeships and apprentices?
Seeing school leavers develop through their apprenticeship and watching their confidence grow. I also like that apprenticeships provide a well-rounded education and entry into a career.
What's been your biggest success with an apprentice?
Two apprentices who were both struggling in their departments. We switched them around; they flourished and subsequently secured specialist qualifications in their fields.
Why did you choose Tyne North Training?
You care about delivering high quality apprenticeships.
What has been your funniest experience with an apprentice? 
The chaos that arose when I asked a group of students to find their shoe size and change into their safety shoes before a factory tour.  I'll never underestimate the amount of time or effort required to 'change shoes' again! (…it's 15 minutes!)
Describe your ideal apprentice in three simple words?
Interested, motivated, proactive.
What has been the strangest (or funniest) response to an interview question from an apprentice? 
That is a tough question – I don't think I have an answer. Apprentices are always so quiet and keen to impress which means they are usually on their best behaviour in an interview. It is always interesting conducting interviews with apprentices because it makes me realise that I am no longer one of the young ones!
And finally Laura, if you had a dinner party with historical 20th century figures which member of staff would you invite from TNT (and why?)
Mick Pears; TNT's machining training officer – because it's the quiet ones you have to watch out for!
Wondering if Tyne North Training could help your business with its apprenticeship requirements?
Contact us today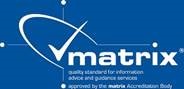 Tyne North Training is a specialist apprenticeship training provider. – We have a proud history of training apprentices dating back almost 50 years. Thousands of North East employees have taken the first steps in their successful careers with a Tyne North Training apprenticeship. We provide apprenticeships in the Engineering and Business Administration sectors and currently manage around 450 apprentices, working in approximately 150 different employers.