Business Administration Apprentice Morgan Smart – DMI Young & Cunningham
An apprenticeship with Tyne North Training is the starting point for an exciting career. Here we catch up with current business administration apprentice Morgan Smart to find out what she's up to now and how her apprenticeship with Tyne North Training is helping her prepare for the future. 
So Morgan, what is it that you do?
I am a business admin apprentice at DMI Young and Cunningham.
Why did you choose the apprenticeship route?
I did try other educational routes first. This included two years a sixth form including engineering followed by university to study civil engineering. It wasn't the style of learning that I work best in so I found it hard to motivate myself.
I decided to apply for an apprenticeship in business admin. Earning while I'm learning is a good motivator!
.
Why did you choose Business Administration as a career?
I thought business admin would be a useful qualification, as every business needs administrators. This meant I would not be limited to certain place when applying for jobs.
What is your favourite thing about being an apprentice? 
Earning while I'm learning is a massive benefit but not necessary the only good thing about being an apprentice.
You get to experience a real working environment without being thrown into the deep end. Having a training officer is also a benefit as it means you have someone to turn to if you are struggling or need help and they do have your best interests in mind..  
What are your hopes for the future?
Once my apprenticeship is over, I plan to start working on the factory floor at my current place of work since I have engineering qualifications.
This will mean that I can do multiple jobs while working for the same company. Having a bit of variety will do no harm. No two days will be the same.
And finally Morgan, what would you say to candidates who may be considering a business administration apprenticeship?
Try it! It could be for you. You won't know what's right for you until you try lots of different things, and if it's not for you, it's okay, try something else…it's not the end of the world. The more risks you take when you're younger the better because you will experience more.
Want to follow in Morgan's footsteps?
Apply today for a Tyne North Training Apprenticeship. Click here to get started.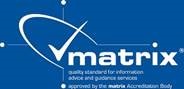 Tyne North Training is a specialist apprenticeship training provider. – We have a proud history of training apprentices dating back almost 50 years. Thousands of North East employees have taken the first steps in their successful careers with a Tyne North Training apprenticeship. We provide apprenticeships in the Engineering and Business Administration sectors and currently manage around 450 apprentices, working in approximately 150 different employers.