Living in such a digitally driven culture, social media has now become a part of our daily routine. For many of us it is the first thing that we check when we wake up in the morning, it is where we keep up with what is going on in the world, where we feel the need to share what we are having for breakfast, lunch and dinner and so on. But did you know how much it can impact your career and future prospects? 
It is no secret that potential employers will take a look at your social media profiles when they receive your CV. Your CV is your professional highlight reel – the difference with your social media is that you can post (or get tagged in) the good, the bad and the ugly… 
It's not uncommon that some may have found themselves in hot water because of something they have posted online or have often wondered why they did not get the role they applied for – after a series of weekend antics have been shared across Facebook and Instagram. In fact it is reported that up to 36% of UK employers have turned down candidates because of their social media. It is important for young apprentices to understand exactly what impact social media has on your career and an employer's decision to take a chance on you. In addition to learning how to utilise it in the best way possible to ensure added success along the way… 
How your posting can affect your chances at success – 
After receiving your CV and cover letter your employer may take a snoop at your social media to see what you post regularly, what you get up to in your down time and to gain a little more insight about you. 
Take a look at some interesting statistics that we have found based on what potential areas can prompt decline with a potential employer:
Sharing inappropriate images and information =

46%

 

Posting negative comments about your previous employer and/or colleagues =

36%

Poor communication skills =

32%
How to turn it around and post to appeal to potential employers – 
First up why not try Googling yourself? See what comes up and then take a look at your social media pages. Ask yourself:
'What does my profile say about me?'

'Is this a true representation of who I am?'

'If I were an employer, would I employ this person?'
Social media is now an extremely beneficial asset to the hiring process and employers would admit that they would be more open to employing those who act online in the following: 
Your profile portrays your personality in a way that looks appealing and fitting with the company culture =

46%

Content to support your qualifications and experience on your CV =

45%

Demonstrating great communication skills =

40%
So how can you put these pointers to good use and have the best chance for success online? Take a look at our top tips for utilising social media to progress your apprenticeship. 
Tyne North Training social media top tips – 
Make a LinkedIn account – 
LinkedIn is social media's answer to your CV. It gives you the opportunity to upload your qualifications, experience and interests while looking for jobs and connecting with the decision makers. 
Not only can you utilise it to look out for your dream job but recruiters and managers looking for new staff to join their team can use it to vet out potential employers. 
Strike up a conversation with potential employers by asking them how they got their role? What skill set do you need for their role? and you can build a relationship with them in the hope that you will be at the forefront of their mind when they come to hiring. 
Don't accept every connection / request –
Be mindful of who you accept into your social circle. On all social channels that you have you don't want to accept invites by people that you do not know or do not have any relevant to you. Consider who you are posting to, what you are sharing with them and who you are associating yourself with online. 
Stay in touch –
Connect with organisations that are of interest to you and those who work there and be sure to like the content they post, comment with your support and share to your own audience. 
Following the decision makers at a company that appeals to you and your career means that you can get an insight into company news that they post. This also helps if you were to attend an interview as it shows you are interested in the company and can add value to your application. 
Be confident – 
Don't be afraid to reach out and spark up a dialogue with a potential employer. Just because they are in a superior professional position it does not mean that they wouldn't appreciate a message enquiring about a possible position at their company. It shows initiative, confidence and ambition. All qualities that any business owner would value. 
Get in touch today…
If you have a question regarding any of our apprenticeship opportunities here at Tyne North Training please do not hesitate to get in touch with us today. Give us a call on 0191 262 6860 or email us at tnt@tynenorthtraining.co.uk.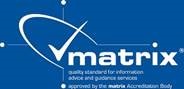 Tyne North Training is a specialist apprenticeship training provider. – We have a proud history of training apprentices dating back almost 50 years. Thousands of North East employees have taken the first steps in their successful careers with a Tyne North Training apprenticeship. We provide apprenticeships in the Engineering and Business Administration sectors and currently manage around 450 apprentices, working in approximately 150 different employers.