For those looking to get their first foot in the door with the world of work, an apprenticeship could be the perfect next step. Providing the ideal opportunity to gain practical skills, invaluable knowledge and on-the-job experience, through a combination of paid work, regular training and separate study time. But do you know where to start when looking for an apprenticeship, and who to start with? 
As specialist apprenticeship providers here at Tyne North Training, we thought we would break down our guide to everything you need to know about us before you apply. So let's get started, shall we…
Who We Are
Tyne North Training are apprenticeship providers based in the North East of England. As specialists in the field of Engineering Manufacturing, we have over 50 years of experience within our team. 
Founded by local Engineering Manufacturing companies who did not individually have the size or resource to operate their own training schools, we work together to form Tyne North Training as a Group Training Organisation to provide specialist support for the recruitment, selection and training of apprentices. 
Our Apprentices
We currently have over 450 apprentices, working with over 150 different local employers covering Newcastle, Northumberland, Gateshead, North and South Tyneside, Washington, Sunderland and County Durham. 
We are always immensely proud of the progress that our apprentices make, whether they are working in Business Administration roles, or within the Engineering industry, alongside the valuable career skills that they develop and take away while working in their companies. 
Further Reading: To learn more about what our current apprentices have to say about their apprenticeships, including why they felt an apprenticeship was the right choice for them and what they have learnt – check out our Success Stories.
Our Apprenticeship Programmes
We offer two different types of apprenticeship programmes here at Tyne North Training. 
Business Administration:
The role of a Business Administrator is to manage operational tasks within a business office and perform a variety of key functions, helping to ensure that everything runs smoothly. 
Did you know? Up to 97% of employers say that effective administration is essential to their business? 
It is the ideal first step to a career within the role of:
Human Resources

Marketing

Finance & Accounts 

Secretarial

Procurement 

Office Administration

Sales

Customer Service
There are two levels to a Business Administration apprenticeship: Level 2 Intermediate and Level 3 Advanced. 
Read more about what each level entails, the entry requirements and outcome at the end of the apprenticeship. 
We accept applications for Business Administration apprenticeships all year round – so why not apply today? Click here to apply for your Business Administration apprenticeship with Tyne North Training. 
Engineering: 
An Engineering apprenticeship with Tyne North Training combines a mixture of academic learning and practical training, delivered both in college and in the workplace, with around a 90% (workplace) – 20% (college) ratio. 
A role in the Engineering industry can open many new doors for you and provide a boat of opportunities to expand your knowledge and skills. It is the ideal first step to carving a career within:
Computer Controlled (CNC) Machining

Fabrication & Welding

Mechanical / Electrical Maintenance 

Computer Aided Design (CAD)

Engineering Technical Support
There are two levels to an Engineering apprenticeship: Level 2 Intermediate and Level 3 Advanced. Read more here about what each level entails, the entry requirements and outcome at the end of the apprenticeship. 
Further Reading: Our Quick Guide To Engineering Apprenticeships 
Our official Engineering recruitment window takes place from January to August. Apply for your Engineering apprenticeship with Tyne North Training today. 
The Unrivalled Support We Offer Apprentices
We pride ourselves on the level of support that we provide to our apprentices, supporting them all on their individual paths to training for their dream career. Each apprentice will be assigned with a Training Officer and a workplace mentor when they begin their apprenticeship. 
All of our Training Officers are former time-served apprentices themselves, and understand exactly what it is like to study and train for an apprenticeship. They are discipline-specific in their industry, and they will visit you on a regular basis within your workplace, to assess how you are getting on, your competency and to ensure that any problems or issues that may be apparent are resolved quickly and effectively. 
Your workplace mentor will be assigned within your first day or two on your apprenticeship. They are there to mentor you through your apprenticeship, teach you the operations and instructions of the specific workplace, assist with any guidance on how to use machinery or equipment, how to complete a task efficiently, and to watch your progress and be there to help when needed. They will work with your Training Officer to report on any issues and assess your progress.  
Our Recruitment Process
Our robust recruitment process is designed to ensure that we have an in-depth understanding of our potential apprentices, so that we can secure them roles that suit their individual personality traits, abilities and tailor to the employer's brief. 
We interview candidates to identify their individual personality traits and their suitability for different roles. We provide feedback from interviews with advice and tips on how to improve and what skills to take through their apprenticeship with them. 
We're There For Parents, Too!
Here at Tyne North Training, we have excellent retention rates! We provide high-quality advice and guidance, working with schools and providing open days and practical "taster days" to ensure that your son or daughter is able to make an informed decision on their apprenticeship. We also provide a high level of support for candidates throughout the recruitment process, ensuring that their candidate pack is a true reflection of their skills and abilities, and that they are well prepared for their interviews with employers. 
Further Reading: Parents: Your 10 Most FAQ About Engineering and Business Admin Apprenticeships.
The Tyne North Training Process
The Application Process 
Simply apply online for your chosen apprenticeship: Engineering or Business Administration. Once you have applied we will use the information provided to check your eligibility for an apprenticeship. If you are eligible you will be invited to an interview (currently we are conducting these remotely via Zoom). 
 During testing and interview, we will be ensuring that you can demonstrate an awareness of the type of apprenticeship that you have applied for. We will also be attempting to find out more about you to ensure that we can find you an apprenticeship position that is best suited to your personality and abilities. If you successfully pass our interview and testing we will compile and present your information to create a "candidate pack". This is a kind of mini CV that will be sent out to employers who are looking to employ an apprentice. We will also store your details on our database of prospective apprentices.
After The Application
When an employer contacts Tyne North Training looking for an apprentice we will identify suitable candidates from our database. The packs for these candidates will then be sent out to the employer. The employer will then make the decision as to which candidates they wish to interview. If you are selected then Tyne North Training will provide all the information about the interview to ensure that you can arrive prepared and on-time. If you are successful at the interview we will manage the communication between yourself and the employer. If you are not successful then we will collect feedback from the employer to enable you to improve your performance and provide additional support if necessary.
Before you can start on your apprenticeship, all apprentices must attend a one-day induction at Tyne North Training. During this, you will learn about your rights and responsibilities as an apprentice and an employee and receive some basic health and safety awareness training.
During The Apprenticeship
This is very dependent upon the type of apprenticeship that you are undertaking. Engineering apprenticeships typically start off full-time in college, then progressing to one day a week in college and four days per week in the employer before finishing working in the employer full time. For a Business Administration and Engineering apprenticeships student, you will be in the workplace full-time from the start.
 All apprenticeships will have a workplace mentor who will ensure that you are getting the training and the access to the right variety of work to complete the apprenticeship. You will be visited regularly by a Training Officer from Tyne North Training who will assess your progress and ensure that you are getting access to the support that you require. In addition, there will be email and phone communication between the Training Officer and the apprentice as required between visits.
How To Contact Us
If you are considering applying for an apprenticeship, then contact Tyne North Training today! You can call us on 0191 262 6860 or email us at tnt@tynenorthtraining.co.uk for professional advice and support with your application.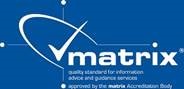 Tyne North Training is a specialist apprenticeship training provider. – We have a proud history of training apprentices dating back almost 50 years. Thousands of North East employees have taken the first steps in their successful careers with a Tyne North Training apprenticeship. We provide apprenticeships in the Engineering and Business Administration sectors and currently manage around 450 apprentices, working in approximately 150 different employers.