Tyne North Training and Tyne Met College have once again succeeded in responding to the needs of local employees and learners. In 2018 Tyne North Training successfully started in excess of 180 apprentices. Running in parallel to this Tyne North Training started over 50 learners; all aspiring engineers in the Ignite Centre for Engineering and Innovation. This practical 36-week activity gives these learners a fantastic learning experience; getting a real understanding of the many disciplines on offer. These range from milling, turning, hand fitting, CAD, fabricating and maintenance. Once these learners have completed this course they are ideally placed to find engineering apprenticeships.
Part of Tyne North Training's commitment is to secure work experience for these aspiring learners. The work experience can be on an ad hoc basis when the learners are not in the workshops or during half terms when the college closes. In this year's February half term, 30 learners are all in various employers throughout the North East.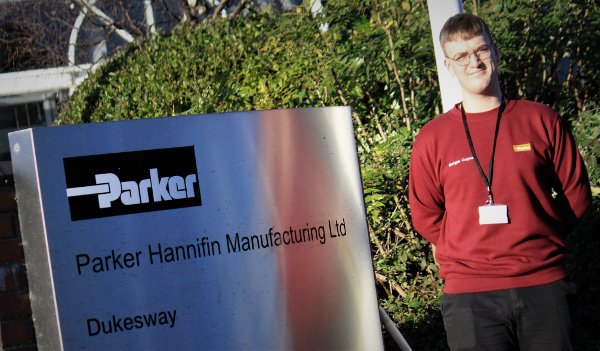 The first success of the year came just after Christmas when Morgan Coyne was given an opportunity to visit Parker Hannifin who are based on the Team Valley. Parker Hannifin is one of the most recognisable companies on the Team Valley and have benefitted from recruiting a Tyne North Training apprentice in the past.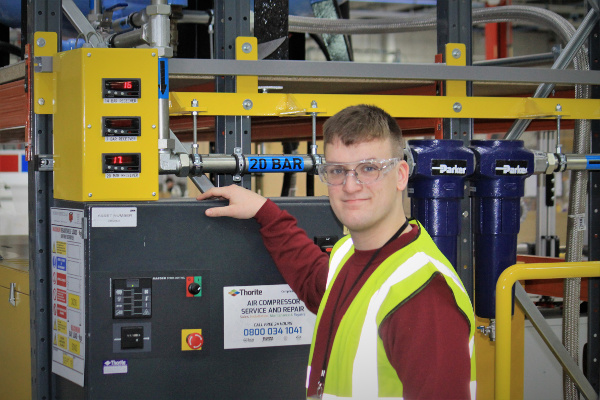 Morgan shall continue his practical training in the Ignite Centre and is due to finish in Summer when he will then start as a level 3 engineering apprentice in Parker's engineering department.
To find out more about engineering apprenticeships go to our Apprenticeships page to find out how to apply for an apprenticeship.
If you are an employer looking to recruit an apprentice go to our Employers page for more information or contact our Business Development Team.

Tyne North Training is a specialist apprenticeship training provider. – We have a proud history of training apprentices dating back almost 50 years. Thousands of North East employees have taken the first steps in their successful careers with a Tyne North Training apprenticeship. We provide apprenticeships in the Engineering and Business Administration sectors and currently manage around 450 apprentices, working in approximately 150 different employers.