If there is one silver lining to take from today's current situation that the entire world is faced with, it is that we now have a luxury of time to appreciate. Being forced to slow down and stay home – has there ever been a better time to plan for your future? 
If you are considering applying for an apprenticeship as your next step, then you have come to the right place! Here at Tyne North Training, we specialise in Business Administration and Engineering apprenticeships, finding work for young learners in the North East of England. It is important to note that applying for an apprenticeship is no different to applying for a job; so here is our guide on how to apply for an apprenticeship with Tyne North Training. 
How To: Apply For An Apprenticeship 
Where Should I Start Applying For An Apprenticeship?
You may be in one of two positions when you decide that an apprenticeship is the route for you; you either know exactly what career you would like to do and know that you can get there with the perfect apprenticeship, or you're not entirely sure what role you are destined for and an apprenticeship can offer flexibility and learning to shape your focus. Either way, an apprenticeship can 100% work for you, as long as you are prepared to put the work in first. 
Research
Before you start writing out your application, the first step that you should take is to thoroughly research your options. Holding inside-out knowledge on a role, a particular company and what responsibilities are required from you can be nothing but helpful. If there is a company that you would love to work with one day, don't be afraid to pick up the phone and ask questions. Those who go the extra mile will always be remembered. 
Make a list
Sometimes when you are writing about yourself, it is easy to dull down your special talents and the skills that make you unique. It is also very easy to forget the little things. What should you include in your list?

Skills

Experience

Interests

Goals 
Having these in front of you will help to jog-on answers to particular questions and compare and match what the specification is asking of you. 
Communicate
If you reach a particular point in your application, or indeed before you reach the application process, that you would like more information on then don't hesitate to reach out. Whether that be to someone who is currently working in that role, a parent/guardian or in fact our team here at Tyne North Training. 
What Qualifications Do I Need For An Apprenticeship?
The entry requirements for our apprenticeships here at Tyne North Training is a Pass or expected GCSE Grade 4 in English and Maths. 
Do I Need To Find My Own Employer First?
This is a question we often get asked and the simple answer is no – let your application be your only focus and leave the rest to us. If you pass Tyne North Training's selection process then we will match you to suitable employers and pass your details across to them for your interview. 

Your Application
Apprenticeships are designed for young people who want to go out into the world of work, but still look to undertake formal training to ensure that they have the skills to progress in their chosen career. At Tyne North Training, we specialise in Business Administration apprenticeships and Engineering apprenticeships, at level 2 and 3. 
An Engineering Level 2 apprenticeship would normally be completed within 18 months and Level 3 within three and a half years. Whereas a Business Administration Level 2 apprenticeship would normally be completed within 12 months from your start date and Level 3 within 18 months. 
To begin your application, simply click here to download the application form. 
What Happens After I Submit My Application? 
Once you have applied for your apprenticeship directly to Tyne North Training, we will then assess your eligibility and arrange an online interview. 
Try not to panic! This interview is in place for our team to be able to thoroughly assess your eligibility and place you in the best possible position for your career development. You can find our top tips on how to prepare for the interview here. 
When Can I Apply For An Apprenticeship In 2020? 
RIGHT NOW! We are accepting applications all of the time at Tyne North Training, and now is no exception! 
Business Administration apprenticeships generally start all year round so you can apply at any time, while Engineering apprenticeships predominantly start in the period of July to September. You can apply at any point and your details will be kept on file. 
*It is recommended that you apply by the end of April at the latest, to ensure that you are considered for the maximum number of jobs. 
Get In Touch
If you require any assistance with your application, or you would like to discuss anything with a member of our team, please don't hesitate to get in touch and we will be happy to help.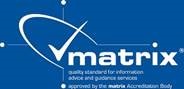 Tyne North Training is a specialist apprenticeship training provider. – We have a proud history of training apprentices dating back almost 50 years. Thousands of North East employees have taken the first steps in their successful careers with a Tyne North Training apprenticeship. We provide apprenticeships in the Engineering and Business Administration sectors and currently manage around 450 apprentices, working in approximately 150 different employers.