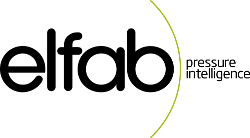 Elfab has developed a training programme with Tyne North Training that uses the new Business Administration Apprenticeship Standard. They are already reaping the rewards.
The new apprenticeship standard develops young people towards project leadership and management roles, resulting in increased employability. Elfab, a manufacturing company based in North Shields, is one of the first companies to offer it.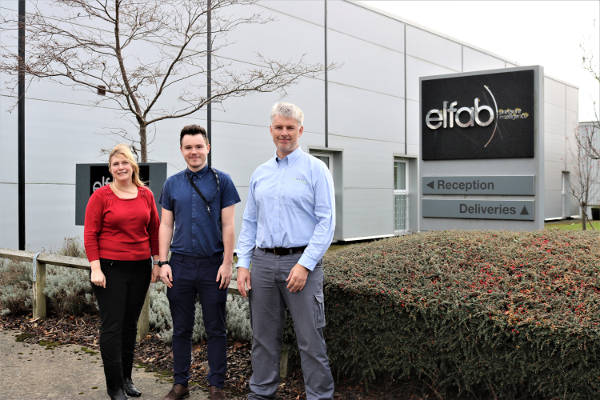 From left to right: Julia Jackson (Training Officer), Daniel James (Apprentice) and Andrew Thorpe (Business Development Manager)
They initially approached Tyne North Training as they wanted their next administration apprentice to gain transferable skills, knowledge and behaviours that could be applied across different business areas. These include report-writing, problem-solving and active contributions to business improvements.
It proved an ideal opportunity to launch the new apprenticeship standard, and Tyne North Training worked with Elfab to design an appropriate programme. They also saw a strong candidate in Daniel James, who has a diploma in IT and Applications.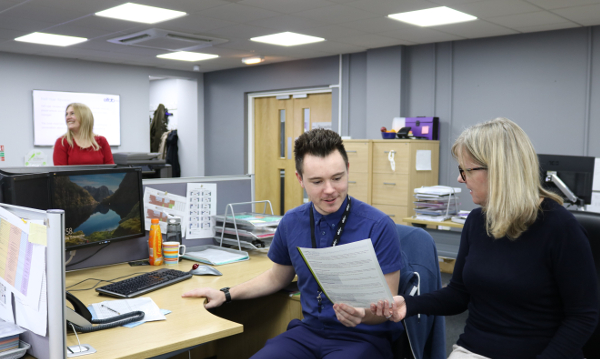 Daniel discussing how to tackle an upcoming project with a senior team member
Daniel joined Elfab on the apprenticeship programme earlier this year. He has quickly established himself as a vital team member, taking on responsibility for several key customer accounts. He said, 'I've found the programme really positive. Elfab has given me a chance to prove myself and become someone who has a future within the company. I've learnt so much that goes beyond the actual qualification, and that is so valuable.
Maxine Henry, HR Manager at Elfab, added, 'It's been really exciting to develop this new apprenticeship programme with Tyne North Training, and see Daniel grow through it. Introducing the Business Apprenticeship Standard at Elfab has brought new thoughts and energy into our team. The apprentices come in with best-practice thinking that we can use, and in return we can model their development – it's a win-win situation.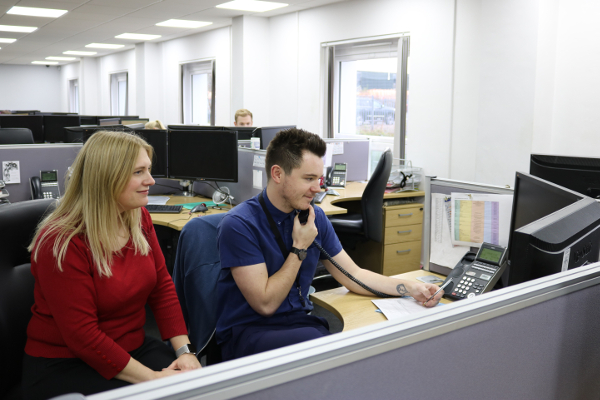 The new standard provides guidance and training as well as professional development
Julia Jackson, Daniel's Training Officer at Tyne North Training, said: 'Through the partnership with Elfab, Daniel has exceeded all our expectations. Business administration is one of the UK's most popular apprenticeships, and I can see the new Apprenticeship Standard really taking off over the coming months. It is just great to work with Elfab, who are one of the pioneers of this programme.'
One of Elfab's key priorities for growth is investing in people. The apprenticeship programme is one of the ways they do this.

Tyne North Training is a specialist apprenticeship training provider. – We have a proud history of training apprentices dating back almost 50 years. Thousands of North East employees have taken the first steps in their successful careers with a Tyne North Training apprenticeship. We provide apprenticeships in the Engineering and Business Administration sectors and currently manage around 450 apprentices, working in approximately 150 different employers.